After a number of attempts, here is the final and working version of my Tiller Pilot integration.
The requirements were the following: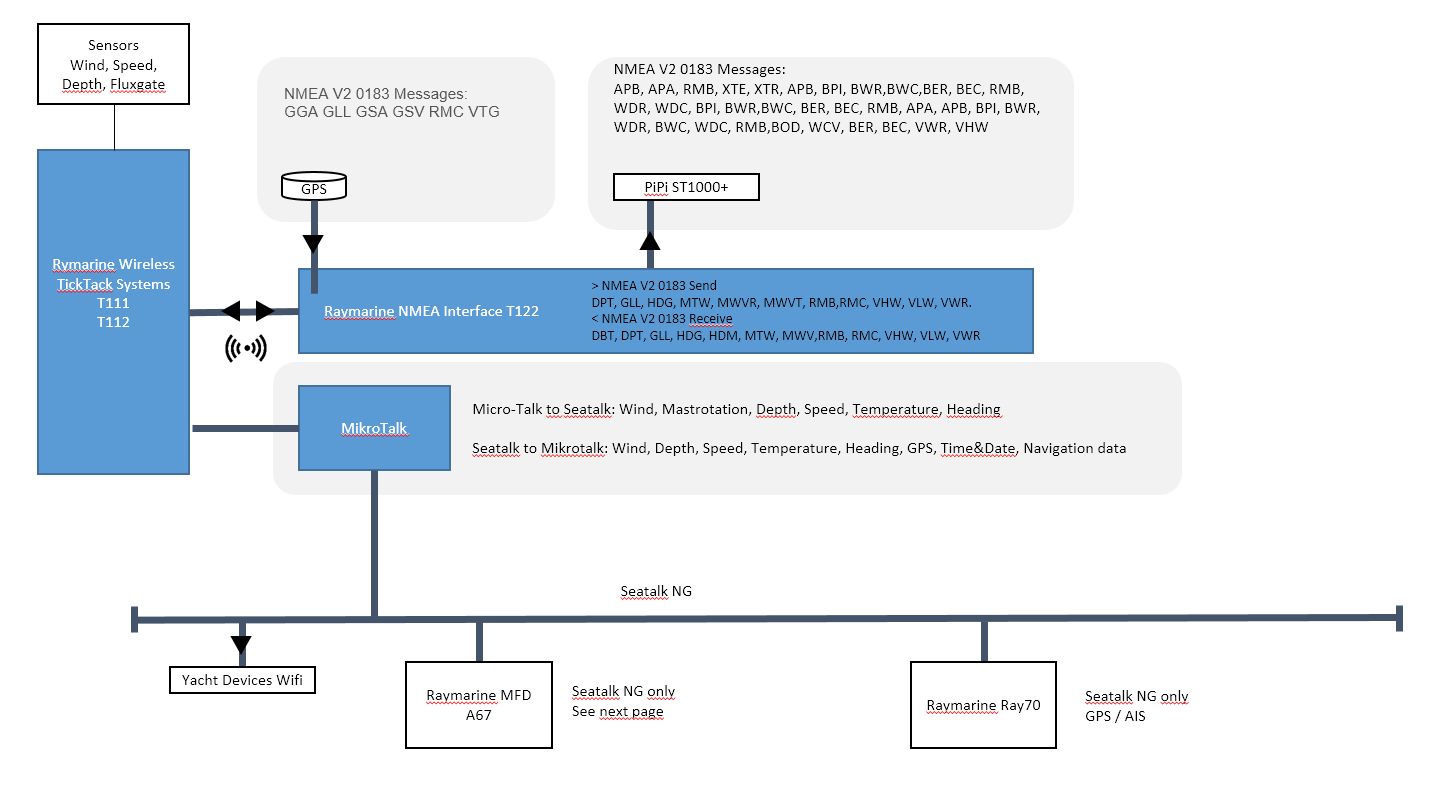 So, the AP was connected to the T122 Wireless Interface over the NMEA 0183 Connection. Route Mode wasn´t working on the ST1000.
After analyzing the NMEA sentences, the failure ws identified. There are different formats even within one Version of NMEA (V2).
So I have two options. The Actisense Seatalk NG to NMEA 0183 Interface or the Raymarine Seatalk Interface. I decided to go with raymarine.
The new setup: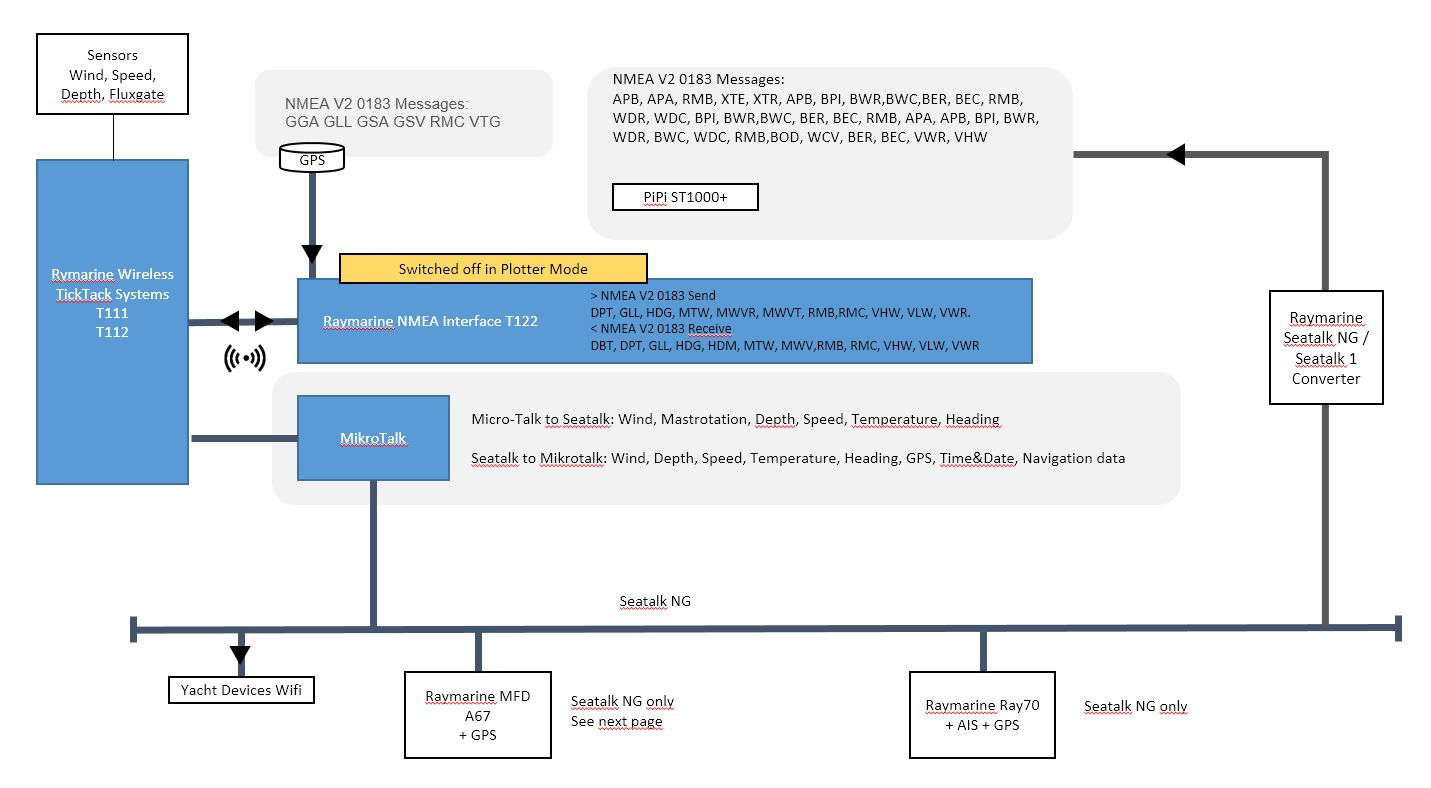 The ST1000 now is communicating over the Seatalk NG to Seatalk 1 Interface and it works! Bad thing, LINGUINI is located in a hall that shields the GPS signal perfectly. But I have checked wind vane control and also the plotter recognizes the Tiller Pilot and shows the different modes selected on the tiller.
And, my normal GPS is connected to the T122. Shows perfect on the TackTick instruments. But, as the Mikro Talk does not send GPS Data to Seatalk NG (why Raymarine!? Please tell me why?), I get no GPS information on the Bus and to the Plotter with disabled internal GPS. So I need to enable the Plotter GPS or the best way would be to replace the NMEA GPS and integrate a Seatalk NG GPS (RS150) and get rid of the T122.